The White Island never fails to impress with its beautiful landscapes featuring pine-covered hills, wild beaches and coves, valleys of reddish earth dotted with olive, carob, almond and fig trees, and its seabeds teeming with life and islets embellishing the coastal horizon.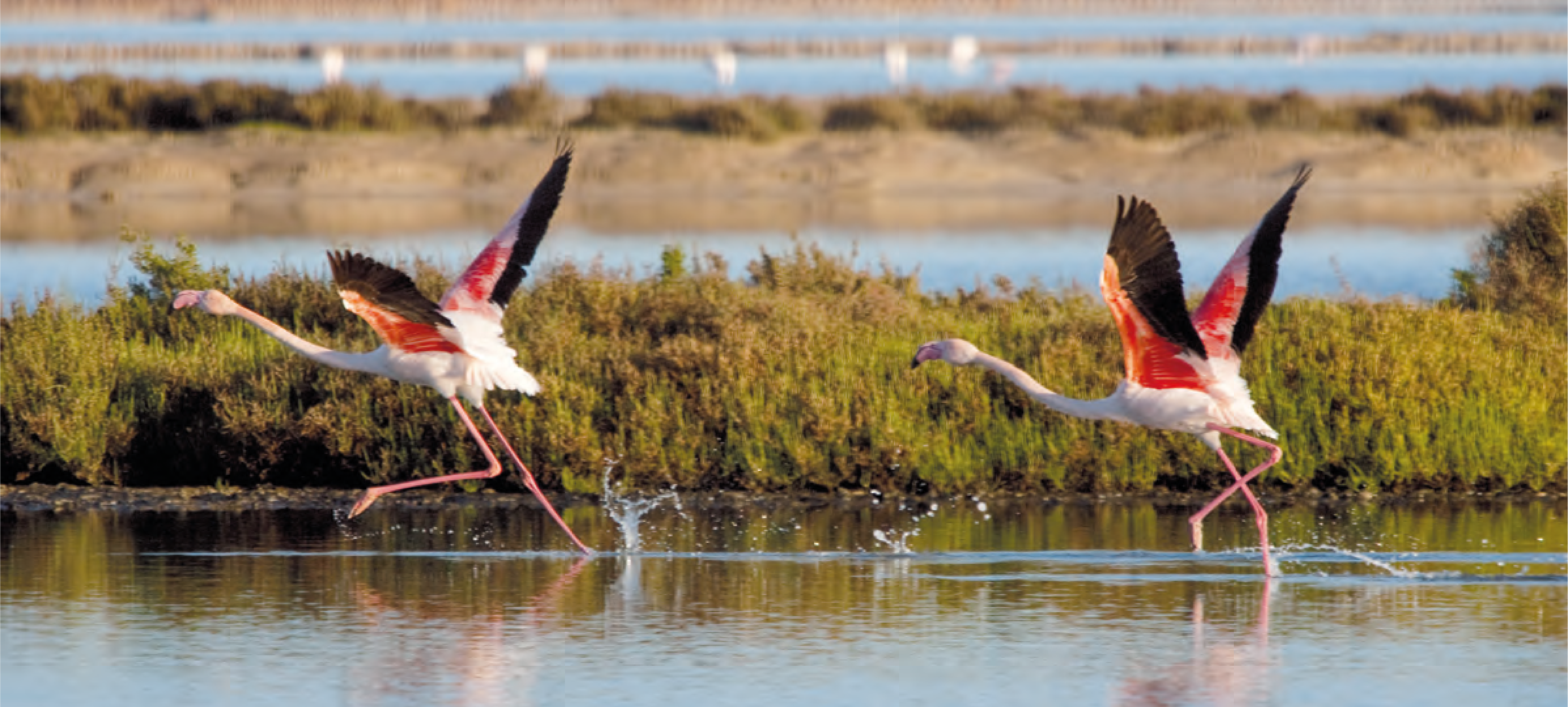 Many travellers come to Ibiza in search of idyllic coves and beaches with crystal-clear waters and leave captivated by the scenery and nature of its interior. The island boasts stunningly beautiful countryside dotted with traditional white houses and hillsides covered with lush evergreen forests of Aleppo pines. These have always played such an important role in the island's natural environment that the Greeks called the archipelago formed by Ibiza and Formentera the Pityusic Islands, the pine islands, as recorded by Pliny the Elder (22–79 AD) in his Natural History.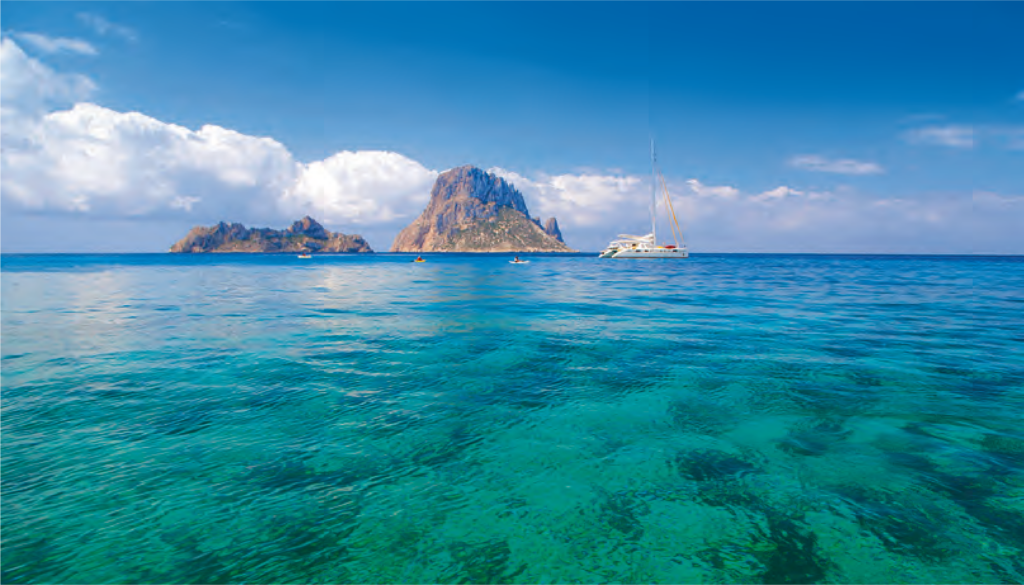 But as well as this green blanket on display in any view, Ibiza offers many other breathtaking sights, such as the blossoming almond fields of Santa Agnès de Corona, the red-soiled vineyards of Sant Mateu d'Albarca, the famous and spectacular sunsets, the carob fields where sheep graze, and the steep cliffs of the north, among others.
Nature open to all
More than 43% of the island's surface area is protected and, of this, 17.7% consists of eight natural areas that are part of the Europe-wide Natura 2000 Network, including the Ses Salines Natural Park of Ibiza and
Formentera and the Es Amunts de Ibiza beauty spot. What's more, 75.4% of Ibiza's coastline is also protected, including the Ibiza-Tagomago Marine Reserve on the northeast coast and the Es Vedrà, Es Vedranell and Illots de Ponent Nature Reserves.

Enjoying Ibiza's most stunning landscapes and beauty spots is easy and highly stimulating thanks to the extensive network of hiking and cycling trails that covers the island and the various kayaking and paddle surfing routes that you can follow along its coastline. And for more curious travellers, there are interesting educational spaces to explore, such as the Cap Blanc Aquarium, the Puig des Molins astronomical observatory, and the Ses Salines, Es Amunts and Can Planetes interpretation centres.
Names to remember
When it comes to Ibiza's flora and fauna, there are a few names worth remembering, including the Ibiza wall lizard, a species endemic to Ibiza and Formentera that is easy to spot along walls and paths; the common flamingo, which lives for most of the year in the ponds of the Ses Salines Natural Park; the Ibizan hound, a local breed known for its reddish patches; Eleonora's falcon, the Balearic shearwater, the posidonia meadows that filter and oxygenate the waters of the beaches and coves, and the ancient olive trees. They all form part of a natural treasure that makes any stay on Ibiza even more unforgettable.