Puerto de Sant Antoni
One of the most visited ports in the Balearics retains its charming line-up of small fishing boats. The buildings in the background have, however, proliferated.

Santa Eulária Town Hall
It is a joy when landscapes have barely changed over the years. Except that we no longer hang laundry out to dry in front of the Town Hall.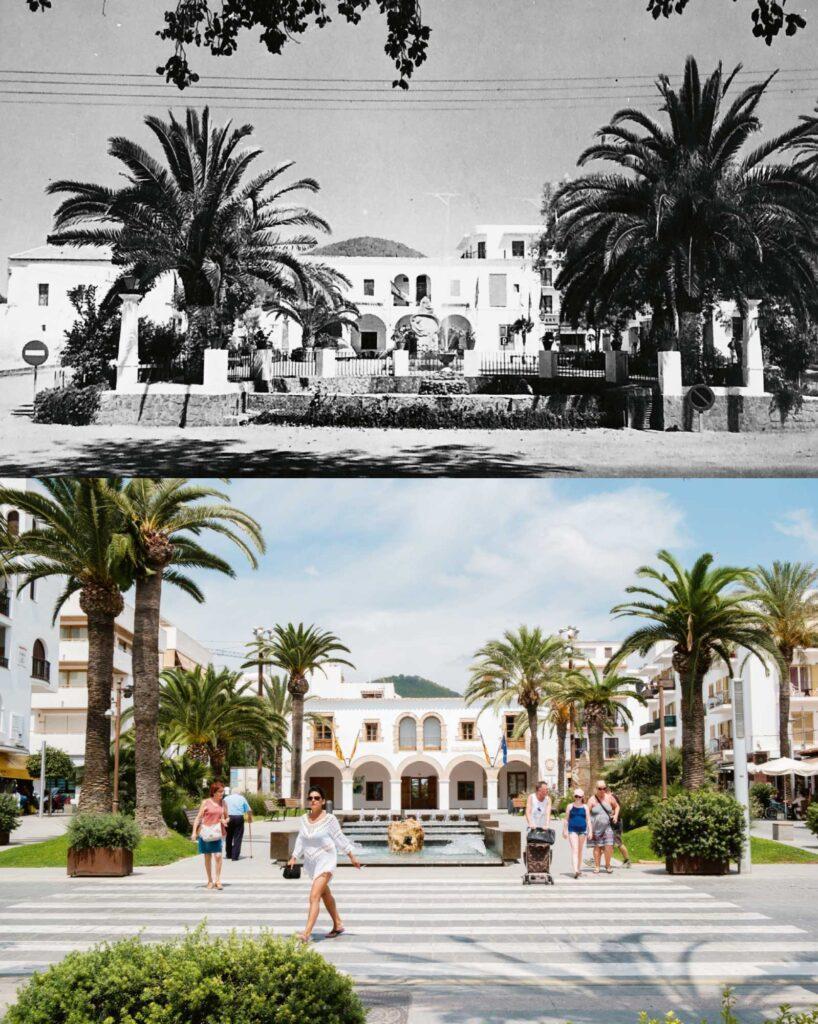 Vara de Rey
The chaotic traffic in the sepia image has almost completely subsided after the pedestrianisation of the centre of Ibiza Town. Now only bicycles are allowed.