It was a night that will live long in the memories of everyone who attended the hugely anticipated launch party of NATIV's first issue of the summer. A wild night of decadence, celebration, laughter and dancing under the stars as Ibiza's premier title threw the party of all parties for all our Ibiza and Formentera friends. From the moment our guests arrived to the stunning entrance of the WOW restaurant near Santa Gertrudis, they knew the night was going to be something very special as the Ibango Tribe's collective of talented musicians welcomed everyone into the venue with their sunset percussive drumming. It was the perfect soundtrack and a fitting reminder of the true roots of NATIV – the magazine that truly reflects, understands and pays homage to our awe inspiring Pitiuses Islands here in the Mediterranean.
Once inside, guests were treated to a delicious assortment from WOW's incredible kitchen and complimentary cocktails as everyone explored this exciting venue that features their famous fashion outlet, games room and new for 2022, a beautiful landscaped garden. It was the perfect setting for everyone to set eyes on and devour the new NATIV 'Future Is Now' issue, our stunning yellow front cover lighting the moonlit sky.

The night was a double celebration for the magazine as we also heralded the launch of our nativibiza.com web site – enabling people all over the world to keep connected to Ibiza and Formentera 365 days a year. Once these islands hit you, they never leave you.
Musically we were spoilt for choice. Whilst Melon Bomb's Paul Reynolds and Scott Gray, Igor Marijuan and S/A/M kept the main room jumping, over in the lounge there was a ladies takeover starring Yazz, Kim April and Fleur Vosse providing the beats – three artists on everyone's lips this summer.
In keeping with NATIV's efforts to push Ibiza towards total eco-sustainability, we were proud to welcome our new sound partners PikiP Solar Speakers to the event; designed and built in France, PikiP is an energy-sufficient sound system of the highest quality, bringing forward innovative environmentally friendly technologies to any party.

NATIV would like to thank all our guests for joining us and Nelleke Strijkers team at WOW for such a fantastic evening. It was a night where the sound of laughter rang out deep into the night as we all came together to celebrate our launch. We would also like to take this opportunity to thank all the government and council officials who believed in NATIV since the very beginning. Without the trust from the great people at the Ajuntament D'Eivissa, Sant Joan De Labrija, De Santa Eularia Des Riu, de Sant Antoni de Portmany, Sant Josep de Sa Talaia and Formentera, our magazine would not be the force it is today. Special thanks also to the many brands who continue to support NATIV, especially the businesses who stepped forwards and advertised on our covers including the Hospitality Group representing Club Chinois and Zuma, alongside Cotton Club and Ibiza Essence. We hope you also enjoyed the drinks and gifts supplied by LAW Gin, Hierbas Ibicencas and Hierbas de Ibiza… three of our favourite brands who we love and who are also dear friends of NATIV.
I am sure you will all join us thanking the photography and video skills of Andrei Oprescu and Franck Bufi – you fine people of Ibiza never looked so good against the NATIV rollcall screen supplied by Grafica Pituisa. We are proud to have such strong relationships with the 350 distribution points across the two islands, no other magazine has ever had such support before and to everyone who happily stocks NATIV, we thank you from the bottom of our hearts. You will see our magazine everywhere, from every gas station to hotel lobby – please pick up a copy and share with your friends. NATIV is without doubt, the magazine of the future.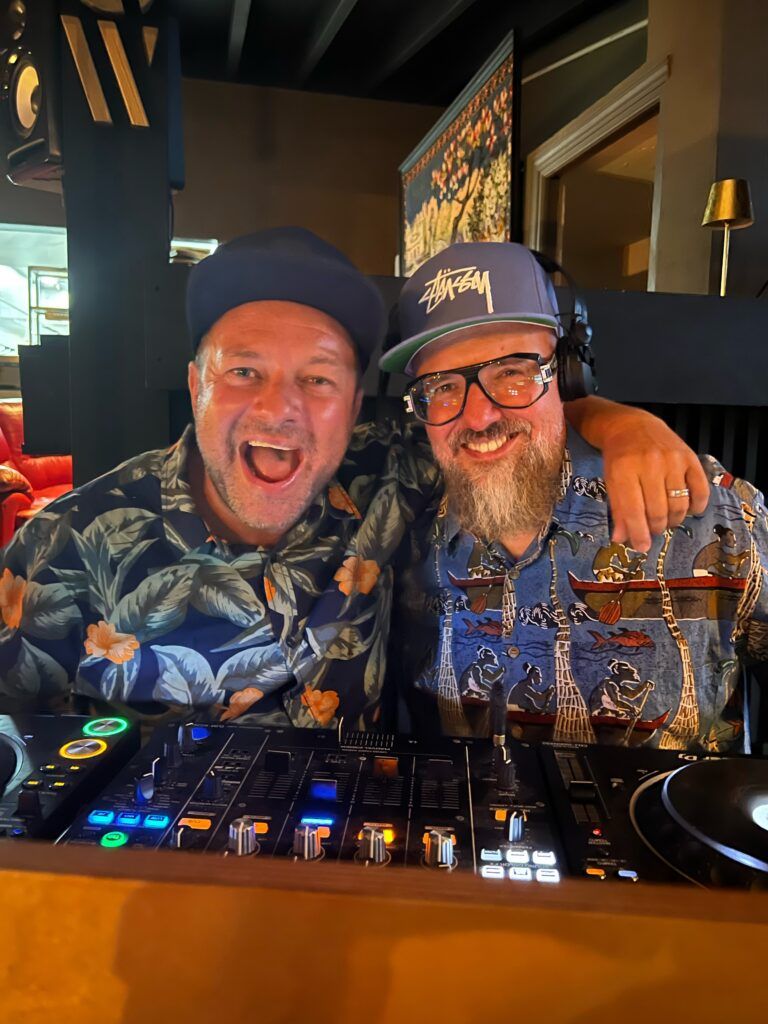 And finally, one last thank you; to everyone who very kindly donated to our chosen charity of the night ADDIF – the non-profit Ibiza organisation that specializes in adapted sports and leisure for people with disabilities. It is at times like this where the people of Ibiza really shine through and show the world that we are always thankful of where we live, but there is always time to help people less fortunate. Another reason why we truly live on the best place on the planet!
Enjoy your summer and watch out for the next issue of NATIV in August. The journey has just begun, we are happy you are here for the ride…